Seller: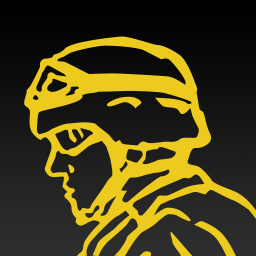 Price:
Quantity:
MAGPUL PTS EPM Magazine for M4 150rd Mid-Cap
Used
Продам магазины для М серии
обзор
High quality Dupont Zytel Polymer construction
No winding, no rattling mid-cap magazine
Recessed panels offer a better grip for easy magazine manipulation
Mag well guides help reduce the possibility of snagging
Rubber base plate allow the magazine to be used as a makeshift mono pod
Base plate is removable to allow installation of PMAG Ranger Plates (Gen M2)
Durable high efficiency steel follower spring
Clear viewing windows at the bottom and top of the magazine for quick round checks
The PTS Enhanced Polymer Magazine (EPM) is a new take on the mid-capacity polymer mags for airsoft AEG's. Constructed from Dupont Zytel Polymer, this magazine is remarkably rugged and features a solid weight. The recessed panels allow for a better grip and the unique mag well guides help reduce the possibility of snagging when being drawn or reinserted into pouches. The bullet window features realistic looking dummy 5.56 rounds and even has a visual indicator at the bottom of the clear window to show the magazine is full (orange follower will be visible when fully loaded).The base of the magazine features a rubber foot to allow the operator to use the magazine itself as a makeshift mono pod for improved stability when trying to make an accurate shot.


Compatibility: For Tokyo Marui, Matrix, APS, G&P and other compatible M4 / M16 Series Airsoft AEG Rifles
Capacity: 150rds (No Winding Required)
цена новых 20 дол без учёта доставки
причина продажи: перешёл на светлую сторону